Working for Verlingue
Do business. Respect people. Have fun.
Verlingue is one of the most successful and largest insurance brokers in Europe, with 115 employees in Switzerland. We advise around 2,000 clients in insurance and pension matters. Because of our growth strategy and the varied range of tasks, we can offer long-term exciting development opportunities – both professionally and personally.
of our employees say they have an interesting function/job at Verlingue
Source: 2023 Employee Survey
of our employees identify with Verlingue's values and culture.
Source: Employee survey 2023
of our employees are very satisfied with the relationship and interaction with their work colleagues
Source: Employee survey 2023
of our employees highlight the appreciation of their superiors.
Source: Employee survey 2023
What makes us stand out?
Values, goals and processes
Our core values are being successful at what we do, being respectful of our fellow human beings and having fun at work. Working for Verlingue means focusing on client satisfaction at all times. We create clear responsibilities and efficient processes that work well.
Teamwork and individuality
Our employees appreciate the good cooperation within and between the teams as well as the flexible working hours. They can make meaningful use of their knowledge and skills in their varied work and develop their professional interests. (Source: Employee survey 2023).
Leadership
True to our maxims of action, we also ensure clarity and efficiency within the company. Our leaders and our employees are guided by a set of commitments, so that expectations are clear.
Benefits for our employees
We offer our employees interesting jobs in a committed environment, with fair and attractive remuneration. Our offices are easily accessible by public transport and parking spaces are also available. Bright rooms are available for a relaxing coffee or lunch break, and some even have a roof terrace and garden.
Flexible working hours
We allow our employees to better coordinate their working hours with the company's workload through flexitime, working at home and part-time work.
Further training
We offer generous support for qualified internal or external professional development or for taking part in training sessions, courses and seminars.
Work-life balance
We attach great importance to the health of our employees and therefore offer at least 25 days' holiday per calendar year as well as the option to take unpaid leave.
Free afternoon on birthdays
We give our employees the afternoon off as a free paid half-day on birthdays that fall on working days
Length of service award
We value the loyalty of our employees. Verlingue rewards this in the form of anniversary awards: either in form of a monetary payment or extra days of holiday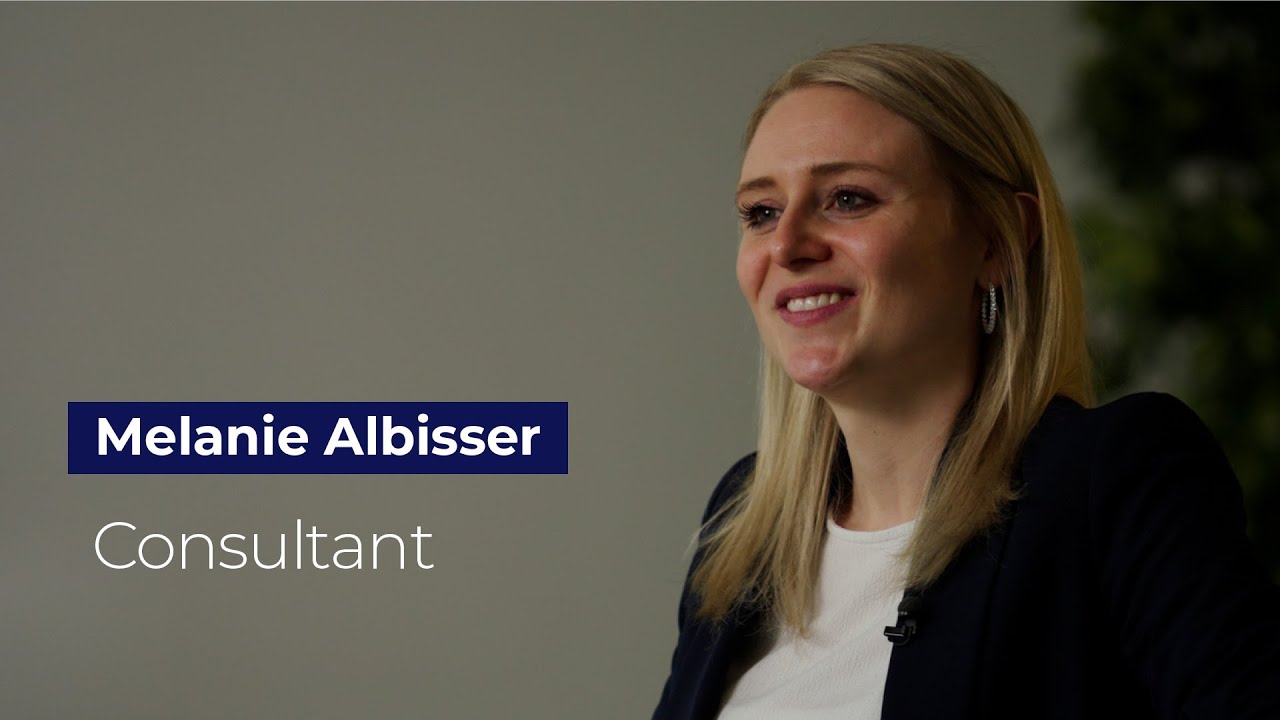 Melanie has been working as a consultant at Verlingue since February 2021 and is active in the SME sector. In the video she talks about her daily work and about Verlingue as an employer.
This is what our employees say
"At Verlingue my ideas are heard and I actively participate in change. I appreciate the partnership and team spirit in the work environment."
Cheyenne Jäggi
Consultant
"I appreciate the huge potential of Verlingue. Thanks to the fantastic cooperation across three branches, we benefit from diversity and a broad portfolio of strengths. Verlingue offers numerous development opportunities, as a specialist or generalist. Thanks to our organisation and flexible employment conditions, all employees can develop and grow individually."
Nicolas Lambert
Head of SME
"At Verlingue, I particularly appreciate working independently and the trust that is placed in me."
Fabienne Pulver
Consultant